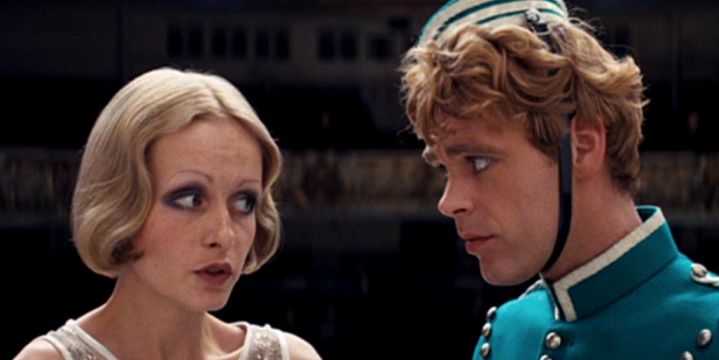 Museum of Bath at Work Presents
Wed 8 June 2016
The Boyfriend
Starring Twiggy, Barbara Windsor, Glenda Jackson etc
Hilarious and typically over-the-top version of Sandy Wilson's slight musical comedy featuring Twiggy (!) and a host of other British character actors you'll recognise including, amazingly Glenda Jackson. Dance sequences, dream sequences. You'll fall about laughing. Probably.
Venue: The Museum of Bath at Work
Performance

Wednesday 8th June 2016

Price: Free
Doors open: 19:00
Start time: 19:30
Extra info: Introduced by Museum Director Stuart Burroughs
Add to your calender

Venue access: Wheelchair users will require assistance

Event is free but donations welcome. Phone Museum of Bath at Work on 01225 318348 to book a seat.
Tickets available on the door
Donations are welcome. Please phone the Museum of Bath at Work to book a place.