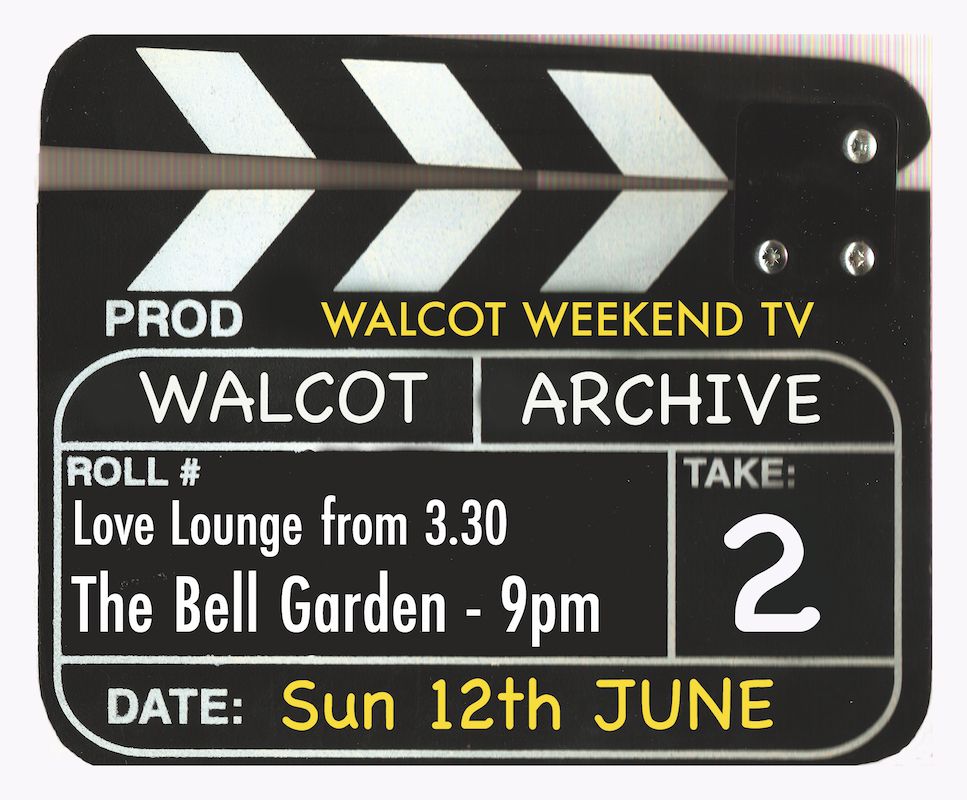 Sun 12 June 2016
Walcot Weekend Television
Walcot History Event
Films & talk (maybe) touching on history of the alternatve arts & related social movements, in Walcot in particular.
Starting at 3.30 with a selection from the archives:
Nasher's Last Journey (film of the procession etc.)
Duck Man
BEDLAM 2013-2016 selection
Hat and Feather Open Stage
Haven't you got homes to got to? (Ever-popular account of the Last day in the Hat & Feather)
Then on to films from other sources:
5.30 'Off the Cut' 20 minutes from in-the-know local film-maker about life on the Kennet & Avon Canal
6pm 'Everybody's Wally' - 60min film about the life of Wally Hope who was a prime mover in the founding of Stonehenge Free Festival and other totemic /70s events (that Bath people also featured at in a big way).
More items to be announced.
Sponsored by The Bell: