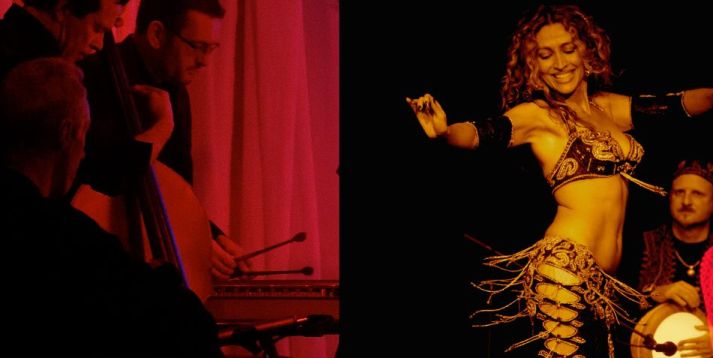 The Arabian Fantasy Dance Theatre
Sat 4 June 2016
Julnah of the Sea
Plus music and belly dance with 'Hazir'
Club Cairo offers an exotic array of entertainment from Arabia. Live music, dance and theatre combine to bring you a supersensory experience steeped in tradition yet eager to branch out and explore new forms of expression.

The Arabian Fantasy Dance Theatre retell the fairy tale 'Julnah of the Sea'. A story filled with magic, marvels and wonders. The origins of the dance in this company in essence are Middle Eastern however this production also combines contemporary and ballet dance to express the true nature of the characters.

Hazir will also be performing a live set of classic songs from the Middle East and Turkey. They will also be accompanied by a dazzling array of belly dance artists.
Venue: Chapel Arts Centre
Performance

Saturday 4th June 2016

Price: £15 / !3 concs
Doors open: 19:30
Start time: 20:00
Add to your calender

Venue access: We regret there is no wheelchair access to this venue

Tickets available on the door and from:

Bath Box Office (Tel. 01225 463362)
Chapel Arts (Tel. 01225 461700)
BOOK NOW