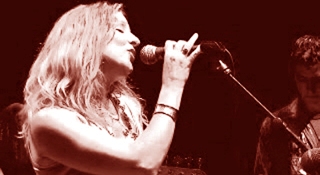 Wed 8 June 2016
Azhaar & Global Wave
Plus DJ and Visuals
"One of the most distinctive acts on the jazz world scene" Andy Roberts BBC Radio Wales
Versatile jazz violinist and vocalist, Azhaar made her name fronting the excellent Brazilian Jazz group Sirius B. She returns from travelling and touring the Americas with her new project, Global Wave
With a great line up the band do just what the label says, world rhythms, funky grooves, jazz textures, songs from the heart - Just what we need to surf this unpredictable new world!
Featuring Azhaar Saffar: violin and vocals / Anders Olinder: keyboards / Jake Miles Tyghe: bass / Paolo Adamo: drums / Ivan Moreno: percussion
Bring dancing shoes, surf boards, and pura vida!
To book go to: www.azhaarsaffar.com
Tickets available on the door