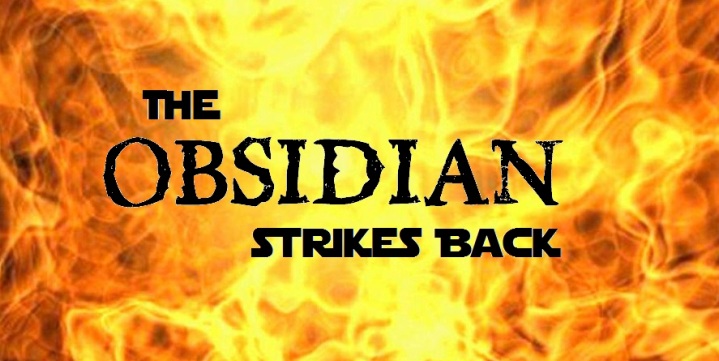 Bath Aqua Glass presents
Sun 12 June 2016
Obsidian Strikes Back!
Madness in its purest form
The world of Obsidian is one that fuses creation with destruction, cacophany with silence, and logic with emotion. A whirlpool of desire, Obsidian Strikes Back will give you a show for all the senses.
Performed in a working glass factory, and involving a live glass blowing demonstration, Obsidian Strikes Back is something very different.
Devised by the minds behind successful Fringe shows 'The Elves of Walcotia' and 'Sounds of Obsidian', Obsidian Strikes Back brings a riot of sound and colour to your Sunday afternoon. Music, Spoken word, glass blowing and more cumlinate in a show that will leave you speechless.
All of our proceeds will be going to charity, and the performers are giving their time freely, so come along to support something completely different.
Venue: Bath Aqua Theatre of Glass
Performance

Sunday 12th June 2016

Price: £4
Doors open: 14:00
Start time: 14:30
Extra info: Wheelchair access
Add to your calender

Venue access: Please call in advance for wheelchair access requirements

You can also book over the phone on 01225 428146
Tickets available on the door
Any questions about the performance should be emailed to jamie.ruther@gmail.com, addressed to Jamie.