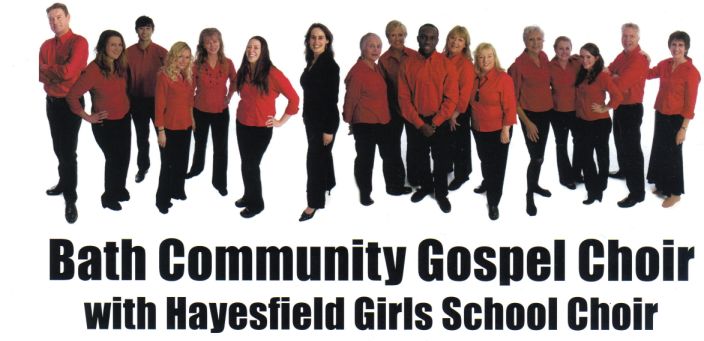 Bath Community Gospel Choir
Fri 27 May 2016
Sing for Childline
with Hayesfield Girls School Choir and City Sound in a Charity Concert
This year is the 30th anniversary of Childline ( the brainchild of Esther Rantzen ).
In 2006 the organisation came under the umbrella of the NSPCC with the pledge of extra resources.
In recent months we have been made very much aware by the media that child abuse is both prevalent and widespread and reaffirms the need for Childline / NSPPC to have the facilities and dedicated people to enable them to respond to every child needing help.
90% of the funding of the organisation comes directly from the general public and amazingly only 4.5 % of that is absorbed by overheads.
This charity needs our support and to that end and in celebration of its 30 years, a charity concert is being held on Friday 27 May at the Roper Theatre, Hayesfield School, Bath.
Three choirs will delight and entertain you. The 'Bath Community Gospel Choir', the Hayesfield Girls School 'HUSH' choir and 'City Sound' with special guest MC. Martin Roberts from BBC's Homes Under the Hammer.
We will have you out of your seats swaying and clapping …….and don't be surprised if there is some audience participation !
The full value of tickets sold and all donations will go to the charity.

Tickets available on the door and from:

Bath Box Office (Tel. 01225 463362)
BOOK NOW