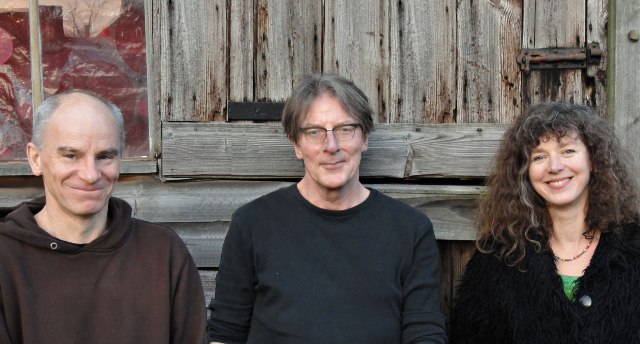 Double Bill
Fri 10 June 2016
Davis Lindley Mullan with Special Guests Leon Hunt and Jason Titley
Davis Lindley Mullan , otherwise known as DLM are a 3 piece acoustic trio. Andrew Cresswell Davis has honed his superb songwriting skills over many years, and DLM are a vehicle for some of the finest songs he has ever written. He is accompanied by Clare Lindley (who played with him in Stackridge) and Brian Mullan. Between them they play a variety of instruments - guitars, violin, cello, ukuleles and more .
With the addition of three fine voices singing beautiful harmonies ,they create rich textures and intimate moods which breathe life into songs about love, loss, life ......and squirrels
"After spending more than two decades working together in various band settings, of all shapes and sizes, Leon Hunt and Jason Titley have amazingly only just discovered the delights of playing as a duo. This latest chapter in their long-running musical story came about after being invited to present a Masterclass at the prestigious London Acoustic Show at Olympia. This performance went so well that the duo found themselves onstage once again, little more than a month later at The Fusion Filabres Festival in Spain. Flushed with a second resounding success they've decided to do it some more......




Tickets available on the door and from:

Bath Box Office (Tel. 01225 463362)
BOOK NOW