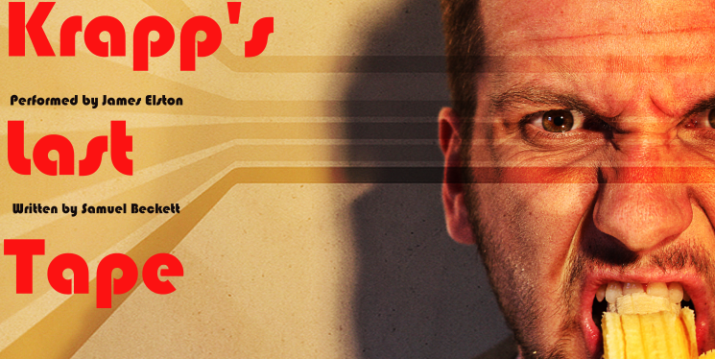 James Elston in
Krapp's Last Tape
Written by Samuel Beckett
"Perhaps my best years are gone. When there was a chance of happiness. But I wouldn't want them back."

Meet Krapp. A lonely old man with a fondness for alcohol and bananas. One evening, with Krapp feeling an overwhelming sense of nostalgia, he decides to listen to his old recordings he made as a younger gentleman.

Rewinding through time can take a toll on any man, but Krapp purists in his attempts to relive those once fond memories. With unexpected revelations and notions that are universally felt, Krapp not only listens for himself, but for us all.

Watch as Samuel Beckett's masterfully written play - Krapp's Last Tape - comes to life before your very eyes and ears.

Venue: Burdall's Yard
Performances

Saturday 11th June 2016

Price: Full Price: £5 Concessions: £3
Start time: 16:00
Add to your calender

Venue access: Full wheelchair access


Sunday 12th June 2016

Price: Full Price: £5 Concessions: £3
Start time: 19:00
Add to your calender

Venue access: Full wheelchair access

Tickets available on the door and from:

BOOK NOW