Sorry, this event is cancelled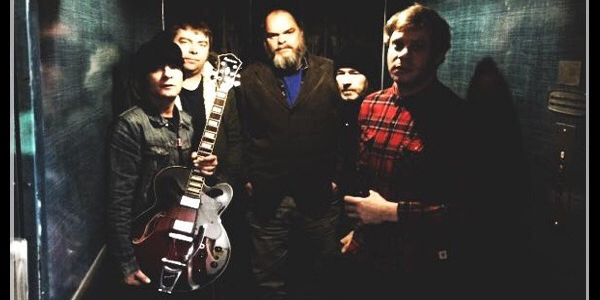 Furthur presents
Fri 10 June 2016
The Neighbourhood Strange
WE ARE SORRY BUT THIS EVENT HAS NOW BEEN CANCELLED
Formed in 2015, not far from Stonehenge in the confluence of the five rivers, The Neighbourhood Strange's edgy punk-tinged psychedelic garage-rock will certainly gain approval from weird neighbour Julian Cope. Springing from a scene that gave the music world at large Jane From Occupied Europe, The Badgeman and The Nuthins (whose Marcus and Bob feature here), The Neighbourhood Strange continue that typically Sarum blend of darkness and light via desolate heartfelt vocals, fuzzy guitars and reedy organ. The single's topside is definitely the antithesis of 'The Monkees (Theme Tune)', nonchalant in the habits and past times of these musical waifs and strays. This isn't retro sunshine '60s stuff. The Strange have far more in common with the raw passion of The Reigning Sound or DMZ, early Love and Chrome – music that sounds like the bastard love child of Lou Reed and Reg Presley!
During their short life the group have already caused ripples throughout the musical firmament. March 2015 saw them record their debut session at The Crows Nest Studios, London with Olly Betts of The Duke Spirit producing. Having also played hundreds of gigs, the most notable being alongside Californian psych rockers Carlton Melton, and receiving BBC 6 Music airplay from Steve Lamacq, their future on the international psychedelic festival scene looks guaranteed. Are you listening Austin and Liverpool?