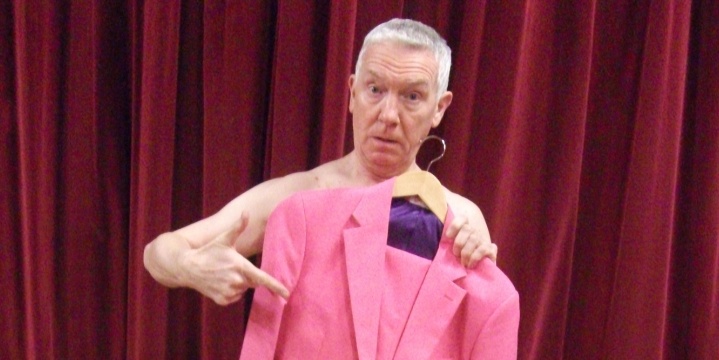 Fri 3 June 2016
Pinky and Quirky
with John Christopher Wood & Kettle of Fish
No, this has nothing to do with tiny pigs with squeaky voices that you may remember from childhood. This is a fun-packed evening of a kind you won't have seen anything quite like before, we promise. It features the very quirky vocal skills of Bristol's supremely talented Kettle of Fish, possibly the oldest boy band in the West. They have an amazingly oddball repertoire that ranges from desecrating – sorry, re-interpreting – beloved standards to seeking out undiscovered musical gems: the witty and the moving; the sublime; and most definitely the ridiculous.
"One word - Brilliant !"
"A really great evening of beauty, comedy and originality all in good measure! Loved it"
They will be complemented tonight by some highly original and fairly absurd views on such topics as arthritis, the sex life of trees and how to annoy your dentist. This from local comedian and stand-up rhymester, international playwright, and fish & chip quizmaster John Christopher Wood - in a pink suit! Pinky and Quirky, get it? Oh, please yourself.
"Wood is immensely talented" Bath Chronicle
"The audience were in hysterics" ***** Bristol Evening Post

No person has been kettled, and no fish have been harmed in putting together this event.



Venue: Rondo Theatre
Performance

Friday 3rd June 2016

Price: £12 / £10 concs
Start time: 20:00
Add to your calender

Venue access: Please call in advance for wheelchair access requirements

https://www.ticketsource.co.uk/rondotheatre; Tel: 0333 666 3366
Tickets available on the door
BOOK NOW