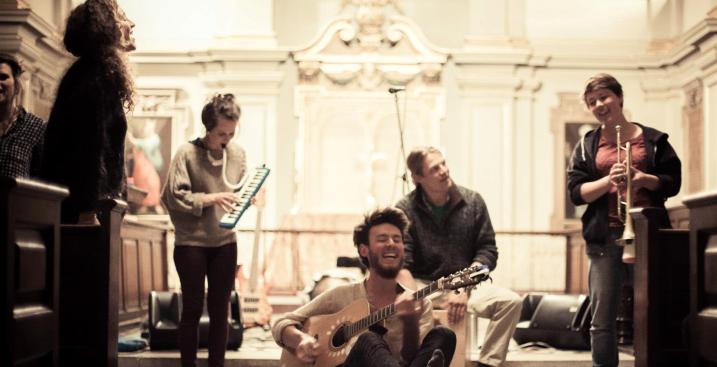 Sam Lindo with
Sun 29 May 2016
The Homegrown Collective
featuring Pip & The Polar Bears & Jacob Spencer
Distinctively different, but complementary in styles, this three-in-one package, has inspired audiences across the country with their infectiously fun and joyful performance as well curating their own 'Homegrown' festival at Wick Court, just outside Bath.
The artists share undertones of justice related themes in their music, although at the same time embody a huge diversity of sound. Pip's kooky folk ballads, with their freshness and buoyant beauty, stir our hearts to stand firm in the face of global issues whilst Samantha fuses soul, folk, tribal percussion and harmony with a rich voice that cuts straight to the core.
Jacob Spencer, a multi-instrumentalist talent, in addition to supporting both Pip and Sam musically, also sings his own set of stunningly penned, experimental folk songs with a voice that is so smooth and velvety it sounds like he just walked out of a 1940's barbershop. Joined by Hannah Boxall, Lou and Joel Mines and other musician friends, the collective create a set that journeys through and celebrates each other's uniqueness and differences, whilst maintaining a distinctly beautiful and identifiable sound as group.
Tickets available on the door