Sorry, this event is cancelled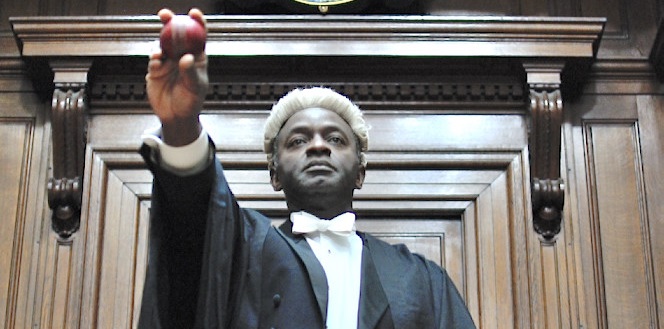 Tayo Aluko and Friends Present
Just An Ordinary Lawyer
Written and performed by Tayo Aluko
WE ARE SORRY BUT THIS EVENT HAS NOW BEEN CANCELLED
Olatunji Sowande was a Nigerian who arrived in London in 1945 to study law and pursue his interest in music. He rose to become a well respected barrister, and in fact became first of all the first Black Head of Chambers in Britain, and then the first (part-time) Black Judge in the UK. He was an active solo concert performer as a baritone singer, giving concerts for charities and to entertain residents of old people's homes. On top of it all, he was a great lover of Cricket, and became a member of the Marylebone Cricket Club (MCC) the home of Cricket.
In an unspecified setting, Mr. Sowande muses on Imperialism, Colonialism and Africans' struggles for freedom, justice and human rights – both in Africa and in the diaspora - from the viewpoint of a sports-loving colonial finding himself stranded in the heart of empire.

Written and performed by Tayo Aluko, creator of the multi-award-winning international hit, Call Mr. Robeson.
Tickets available on the door