Venue
List all venues
Museum of Bath Architecture
Address:
The Countess of Huntingdon's Chapel, The Vineyards, Bath BA1 5NA
Telephone: 01225 333895
Visit our website
Access: Full wheelchair access
Friday 10th June 2016
Price: £8 including wine/refreshments
Start time: 18:30
Doors open: 18:00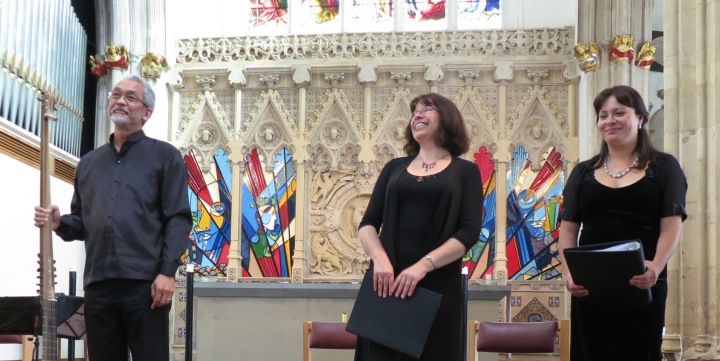 Musicke in the Ayre presents
Grounds for Double Delight
songs & duets based on 17th century
An early-evening chill-out with beautiful music created over simple popular patterns. Two sopranos and early plucked strings bring to life early Baroque masterpieces by Monteverdi, Purcell, Lambert and Legrenzi.
Maria Danishvar Brown and Jane Hunt are accompanied by Din Ghani on lute, archlute and baroque guitar.
HIGH RISK OF EARWORMS!
More info and booking...